Moderators: Bergy, Derf "RIP" Forever in our Kitchen, QueenBea
I really enjoyed this recipe by Mikekey with bacon and eggs last week.
Texas Toast With Roasted Tomatoes & Parsley, so simple and so delicious!
http://www.recipezazz.com/recipe/texas- ... sley-20579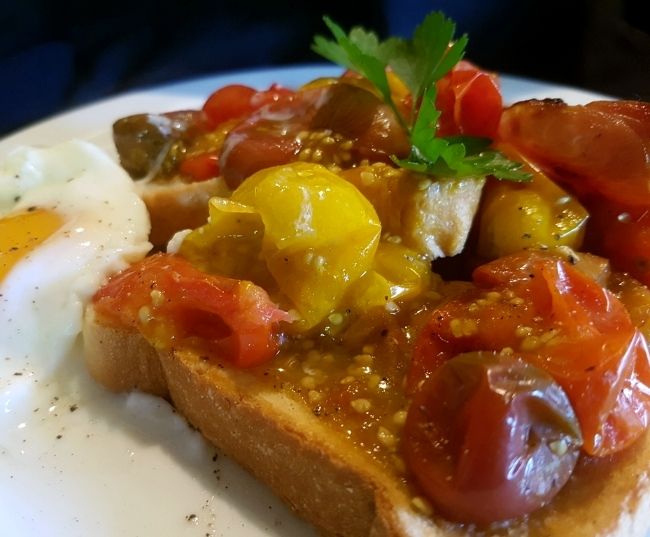 ---
More beautiful photos!

---
Seriously gorgeous photos. That looks delicious. I could eat just a plate of that for dinner, lol.
---
---
What can I say except gorgeous? I want to snatch that Texas Toast right off the page.
---
Those are gorgeous photos!!!
---
Ohh.......... Thanks so much everyone.
Believe me, it does not get any simpler or tastier than this recipe.
It is sooo very easy, and you can even make it before your morning coffee, without any problems at all!


---
---