Moderators: Bergy, Derf "RIP" Forever in our Kitchen, QueenBea
So easy - just get it all except the cabbage in the crock pot, turn on low, 7 hours later add cabbage for 1 hour and there's your delicious dinner. Served with honey mustard. We enjoyed the tender beef and the veggies were done to perfetion. I have made this recipe before & still love it. The first time I had it was a St Patrick day with Derf & Don quite a few years ago. The recipe made by the author always seems to taste best. It was a fun evening.
Derf's
Corned Beef Dinner - Crock Pot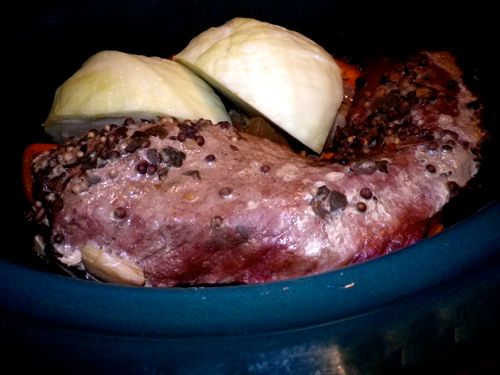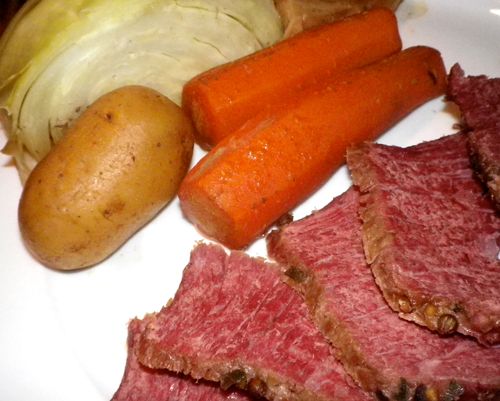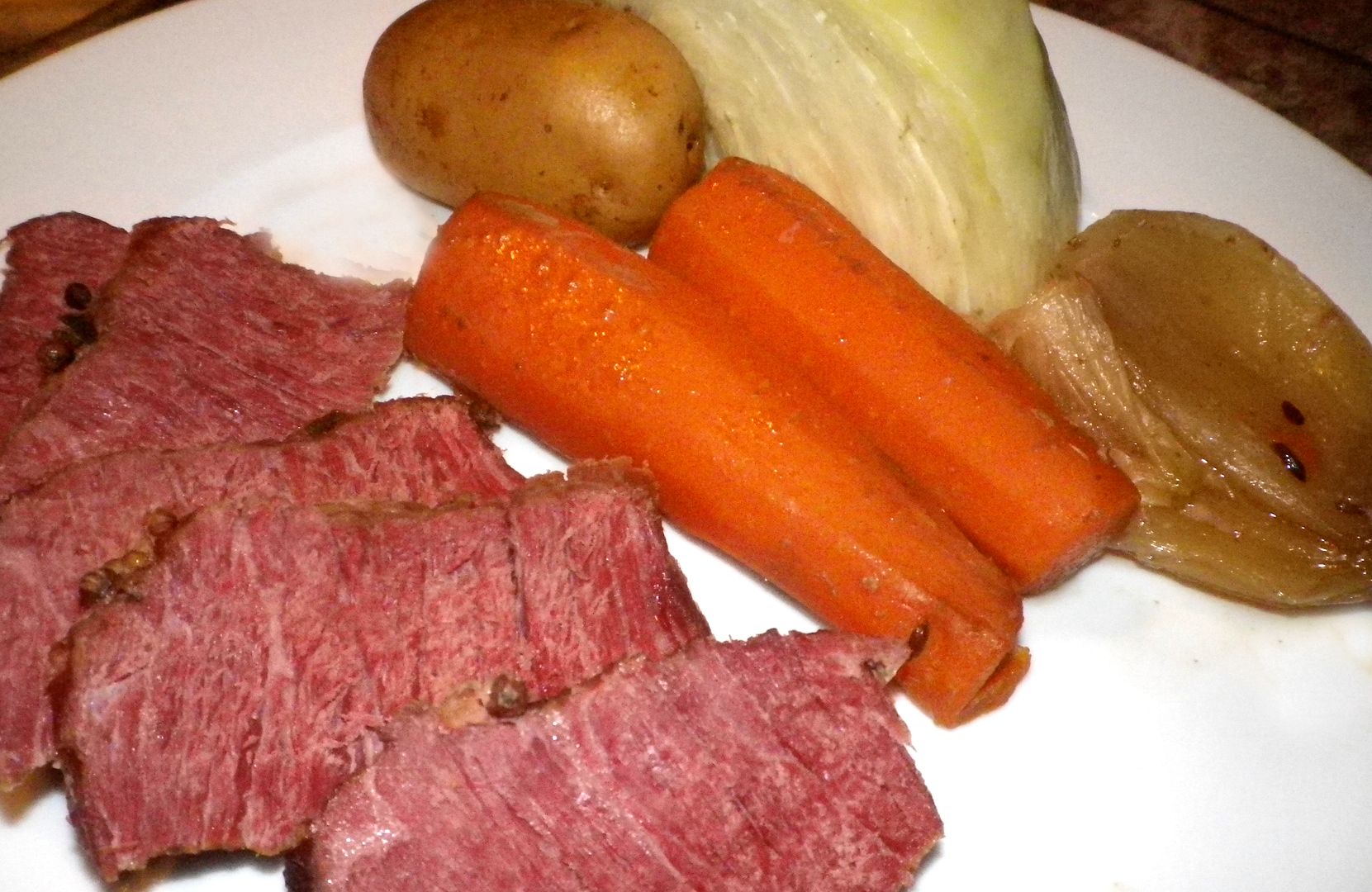 ---
---
Wonderful looking meal Bergy!
How is Don doing?
---
Oh boy does that look delicious.... I must make that soon.
---
Man that looks fantastic!
---
Looks delicious, great photos. Never made a Derf recipe that wasn't super good.
---
That does look very delicious!
---
Thanks to all of you for your lovely comments

Lee I was in touch with Don up until about a year ago - Then when I phoned the # was not in service. I am sorry to say I don't know where he is or if he too has passed away. He never got over Derf's death, they were very close.
---
---