Moderators: Bergy, Derf "RIP" Forever in our Kitchen, QueenBea
"Zucchini Mix" In Tomato Sauce.
This is a fantastic recipe for using up tomato's.
http://www.recipezazz.com/recipe/zucchi ... sauce-6242
Sorry... not the best photo's as my own camera is out of action.

AS MADE ~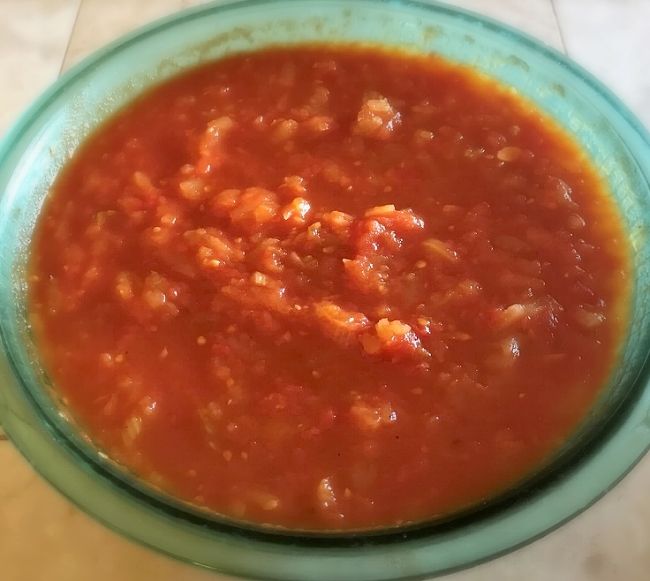 BLENDED ~
USED AS A SAUCE ~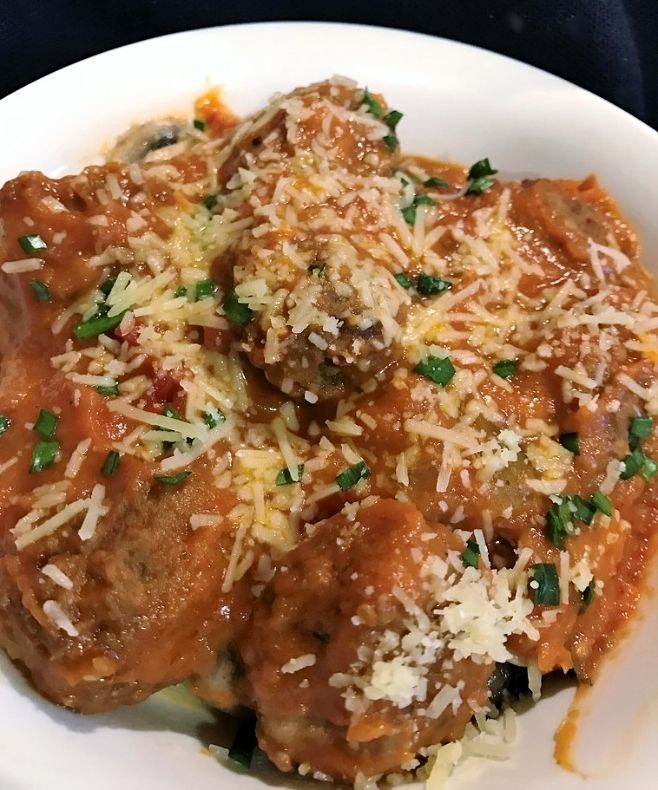 ---
Wow...love the 3 photos! Thank you so much!

---
Still looks wonderful!



---
Nothing wrong with any of the three photos. I especially really like the "Used" photo. Looks & sounds like a good recipe to use up tomatoes & zuchhini in that plentiful season & then freeze it.
---
---
That is a great looking sauce, I can almost taste it.
---
Thank you everyone for your lovely comments and compliments.
A great sauce recipe to save if you have fresh tomato's....... and as for blending it ...... The Zucchini hater DH did not even notice it had Zucchini in it !!!!!







---
---