Welcome to the Food Photo Forum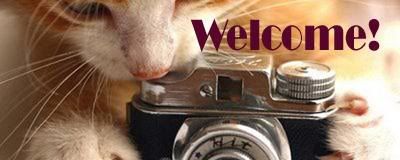 We hope you enjoy your visit

Purpose:
-To share your recipe photos.
Don't forget to include the recipe number or link so we can enjoy it too

The purpose of the Food Photo forum is to encourage and help members post photos to recipes and to enhance the recipes on the site.
As with all forums, it is not for advertising businesses or other websites.
-
To offer assistance when requested, comments and/or suggestions on:
1) the preparation and presentation of the recipe
2) the lighting, props, and general features of the photograph
3) and the use of editing software to improve or enhance the photo.
-To have a really good time! MOST IMPORTANT OF ALL

Etiquette:
-All suggestions should be polite and friendly in nature. It is always nice if you can also add some words of encouragement or point out features you like.
-If you are interested in sharing your photos but would prefer they not be critiqued by others, please include FYVP (for your viewing pleasure).
- If you see FYVP on a thread, feel free to offer your positive comments but please refrain from offering suggestions. We felt this might be helpful since some people enjoy sharing their photos for fun while others are using the forum to learn how to improve their photos. BOTH groups of photographers are welcome!!!
-If FYVP is not on the thread feel free to add your comments , constructive criticism, or edit their photo
Games and Swaps:
Please note: The photos posted for Food Photo Forum Tags/Swaps/Games must be new for this event or new for another CURRENT tag/swap game, not just from your photo files.
We would love to hear ideas for photo games and swaps! All are welcome to invent new ones and/or run an event but we do ask that you check with a Forum Host before starting the thread to ensure it is posted in the most appropriate forum.
Questions and comments about the forum are welcome.
Thank you for being such a great group of people to host!
Have fun!
Derf , Bergy, & Queen Bea
THIS IS A READ ONLY THREAD. PLEASE DO NOT REPLY TO IT. THANKS !