RZ Summer Vacation: Week 8 RECIPE SHOWCASE
This is a recipe showcase to let others know you have recipes that qualify for detinations in VACATION.
If you want to show your recipes off here, please add the link to it along with which destination you want it in. If you have a lot of recipes for ONE area, you can put those in a recipebook and the recipebook will be linked here. Please do not mix different kinds of recipes in one recipebook.
Showing off your recipes here doesn't mean you have them tagged for vacation. They are just here for others to look over.
If you are posting a new recipe as a tag in Vacation, and want to advertise it here, you have to list it like everything else, because new recipe tags will NOT be automatically added here.
Make posts below for the following kinds of recipes:
13 JULY 2013
SPRINGDALE, SOUTH CAROLINA
for the Sweet Tea Jubilee
Which will celebrate Recipes for prepared tea or using tea leaves
14 JULY 2013
Laramie, Wyoming
for the Boomerang Chili Cook-Off
Which will celebrate CHILI RECIPES
15 JULY 2013
Lexington, Kentucky
For the Great American Pie Fest
Which will celebrate PIE RECIPES
16 JULY 2013
FLAGSTAFF, ARIZONA
For the Native American Cultural and Music Festival
Which will celebrate NATIVE AMERICAN RECIPES
17 July 2013
LAMIA GREECE
For the WORLD CUISINE TOUR
Which will celebrate GREEK RECIPES
18 JULY 2013
GAINESVILLE, FLORIDA
For the Windsor Zucchini Festival
Which will celebrate ZUCCHINI RECIPES
19 JULY 2013
SANTA PAULA, CALIFORNIA
For the Citrus Festival
Which will celebrate recipes using Any Type of Citrus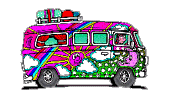 Advertise away!