Danish Cucumber Pickles (Aesier) Recipe#683
By: Bergy
This is a pickle that I can remember right back to my childhood! They are wonderful crisp white sweet pickles that have a bit of pep to them. They are so easy to make. They go well with almost anything. You will always see these pickles on Danish open face liver pate sandwiches. By cutting them in spears they pack well in the jars but the more traditional way is to cut the across in 1/2" pieces. I say 7 cucumbers but if they are really large you may only need 5. I have never water bathed these pickles and have served them years later - they are still crisp and wonderful - just make sure that the lid has sealed
Prep Time 1 hour
Cook Time 30
Servings 8 pints
Ingredients:
7 large fat cucumbers (cucumbers must be large but not soft or yellow)
6 cups sugar
6 1/2 cups Pickling vinegar
3/4 cup water
8 hot peppers
8 teaspoons Mustard seeds
8 small bay leaves
4 teaspoons dill seeds
8 teaspoons white peppercorns
HOW TO MAKE THE PICKLES:
Choose your cucumbers carefully - They must be large and quite fat but not at all yellow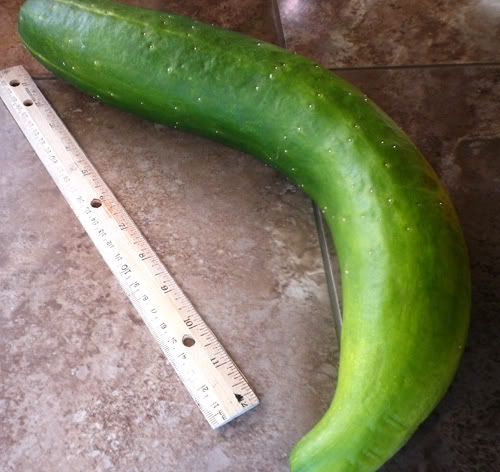 STERILIZE 8 PINT JARS
Peel the cucumbers,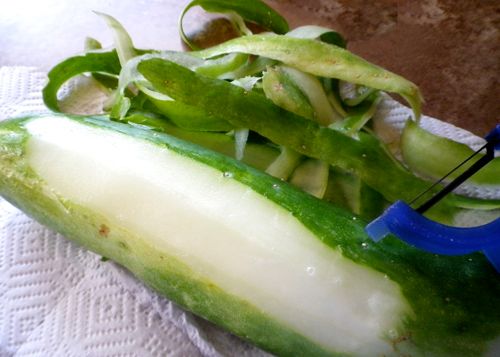 Cut the cucumber in half longways and scoop out the seeds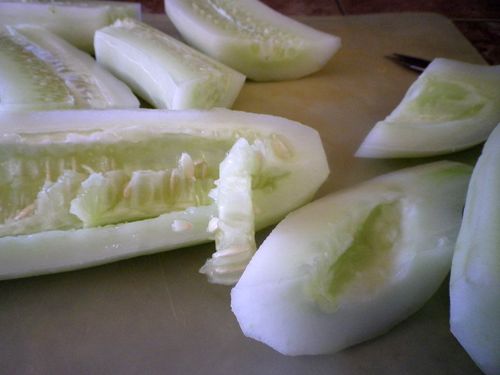 Cut the cucumbers into 1/2" spears that are apprx. 3/4" shorter than your pint jar, thus allowing some head room in the jars. Or cut them across in half inch pieces in the traditional way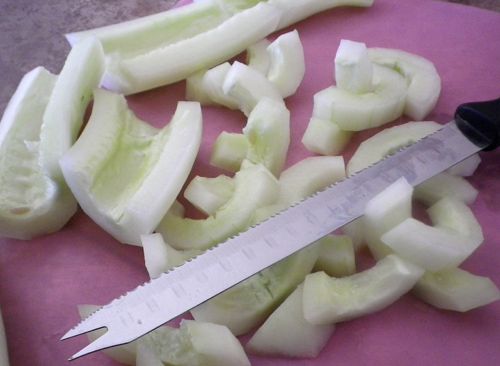 I like to measure out the spices into 8 little dishes so you can just pour them into the serilized jar before you pack in the cucumbers
Place the evenly divided peppers, mustard seeds, bay leaves, dill seeds and peppercorns in the bottom of each sterilized pint.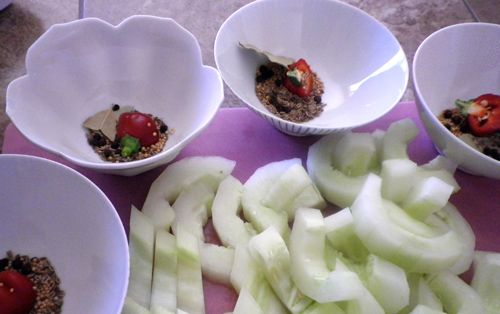 Make the syrup by putting the sugar, vinegar and water in a large pot, stiring until the sugar has dissolved, bring to a boil. When you fill the jars the syrup must be at a full boil. Pack the jars tightly with the spears/sliced cucumber pieces. Fill the jars with the boiling vinegar syrup. Make sure the jars edges are clean with no syrup on them. Place a slightly heated lid on, screw on the ring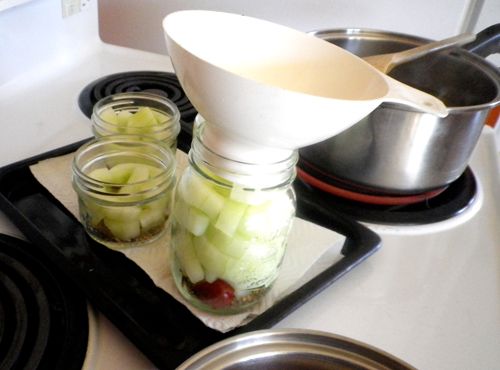 Check that the lids have popped when they cool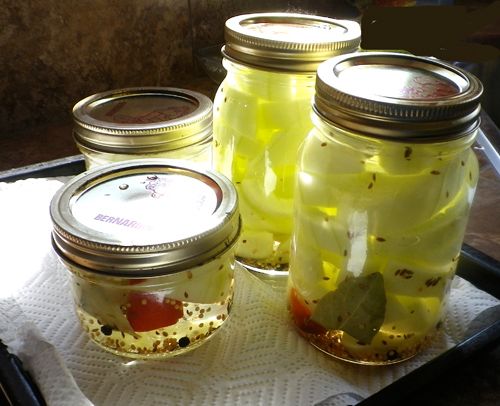 There you have it - It is that simple
Leave for at least two weeks and then enjoy