I was asked to post this here:
Shadow's Slow Smoked Sticky Beef Back Ribs
This is what I used for the rub:
1/4 cup paprika
1/4 cup mild or medium chili powder
1/4 cup brown sugar
1/4 cup ground black pepper
1 tablespoon cayenne
1 tablespoon garlic powder
1 tablespoon salt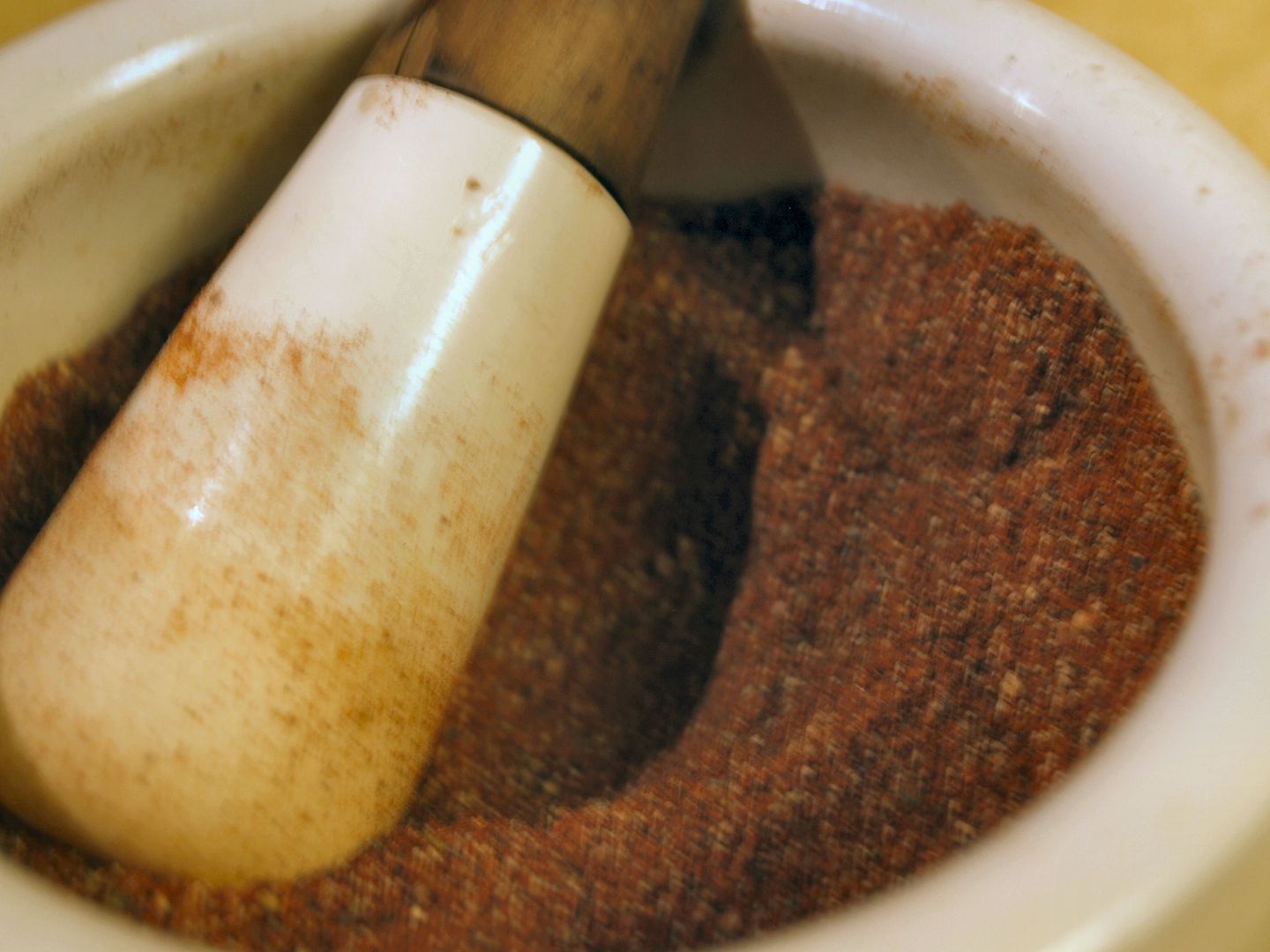 The ribs rubbed: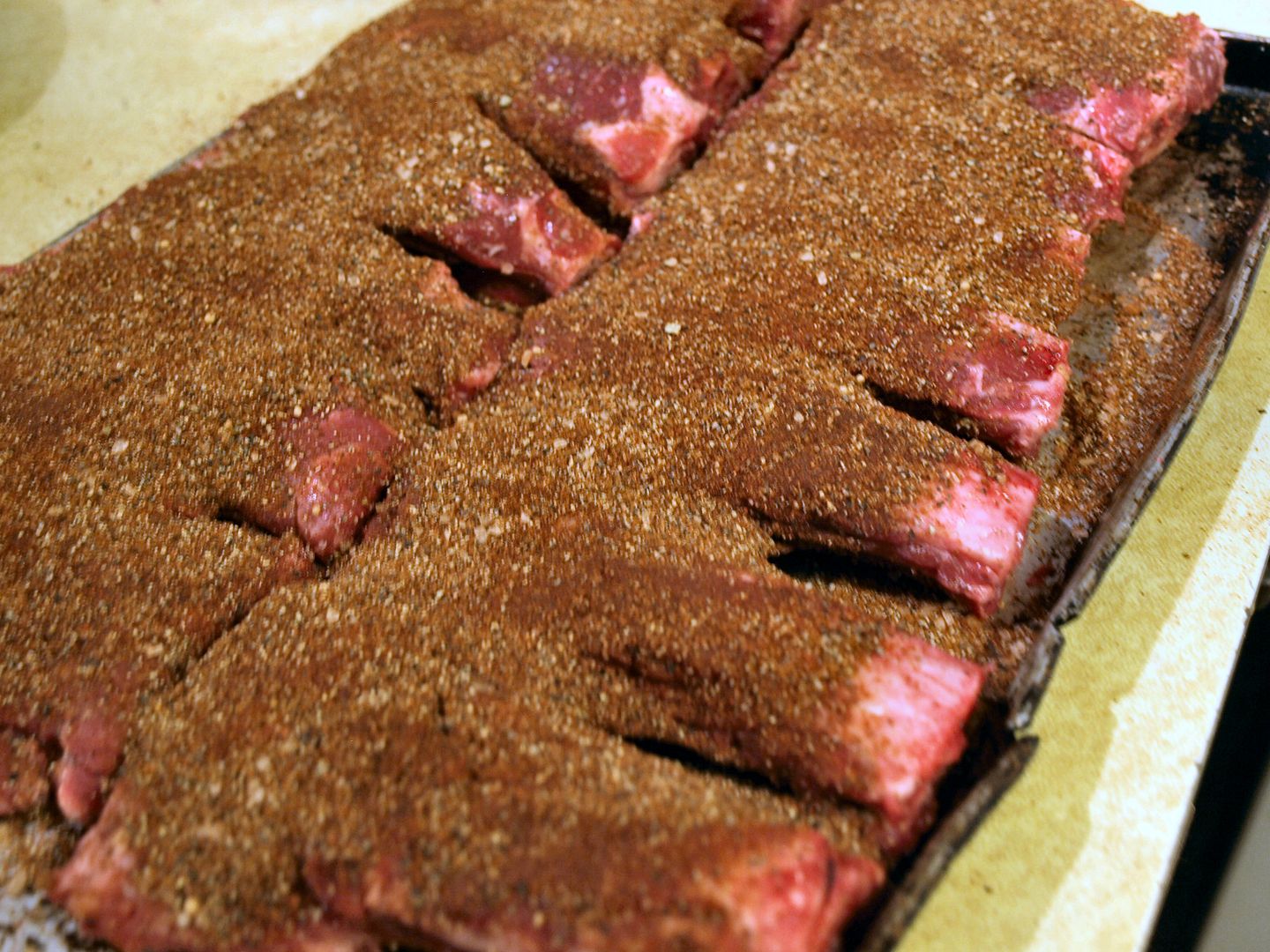 Covered with foil and placed in fridge overnight.
Remove and let stand at room temp for 30 -40 minutes.
Placed in smoker.
Heated smoker to 210° - 250°.
Added cherry wood and grape vine to the fire box.
Smoked for 4 hours ,
Slathered with Sweet Baby Ray's BBQ sauce mixed with beer to make a thin sauce every 15 minutes for 1 hour.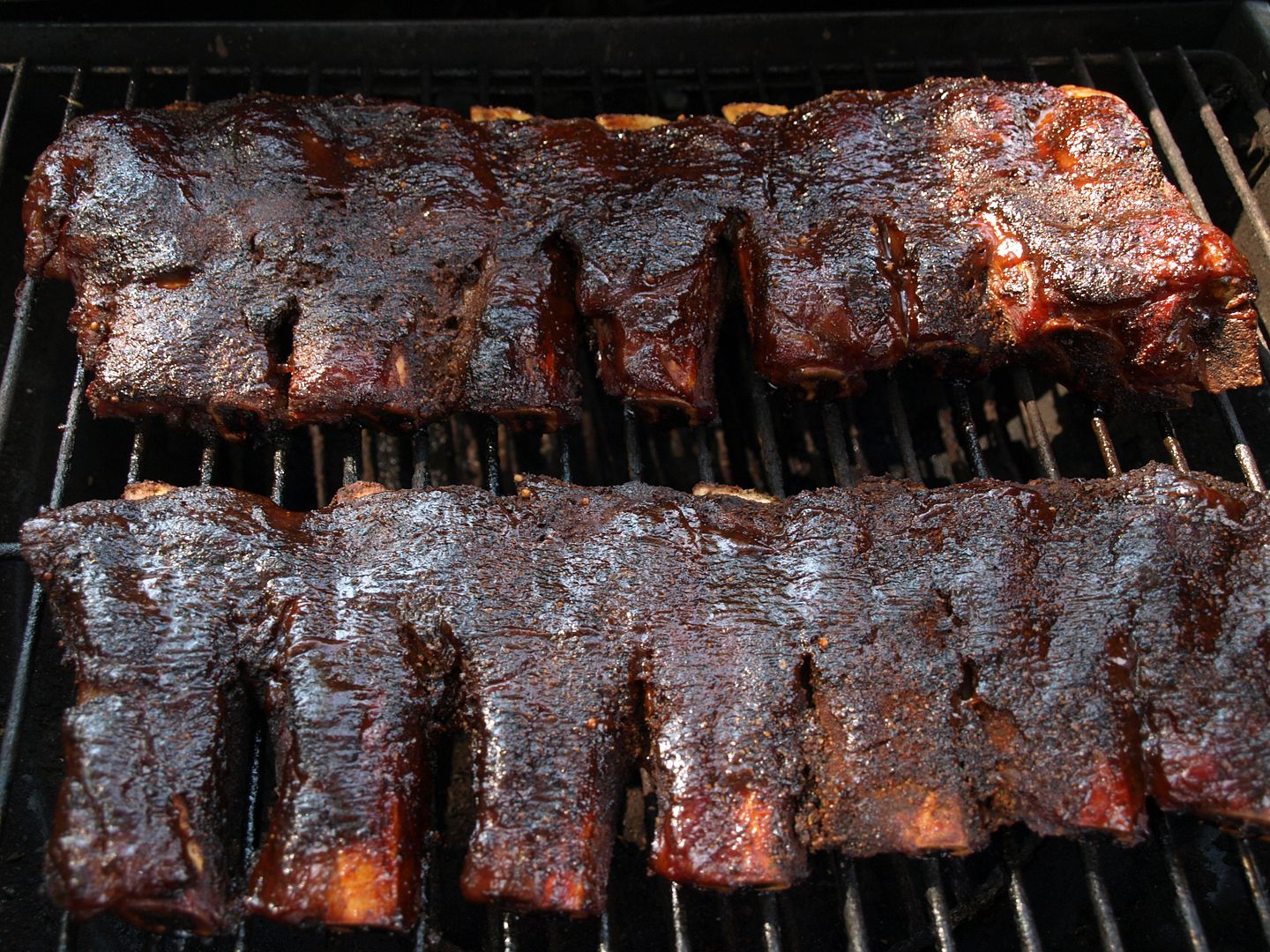 Left in smoker an additional hour.
I smoke things using natural charcoal and woods. My smoker is not a fancy propain, nor electric one. I have to tend to the fire and smoke on an hourly schedule to keep the temp right and the food slow cooking.
I use a two sided grill/smoker that can be used as a grill or a smoker.
I am not happy with these plated photos, we wanted to eat while still warm so I stopped photographing them. What looks like sauce dripping off of the ribs is actually a glaze caught in mid drip by the smoking process. we had not yet added sauce at the table.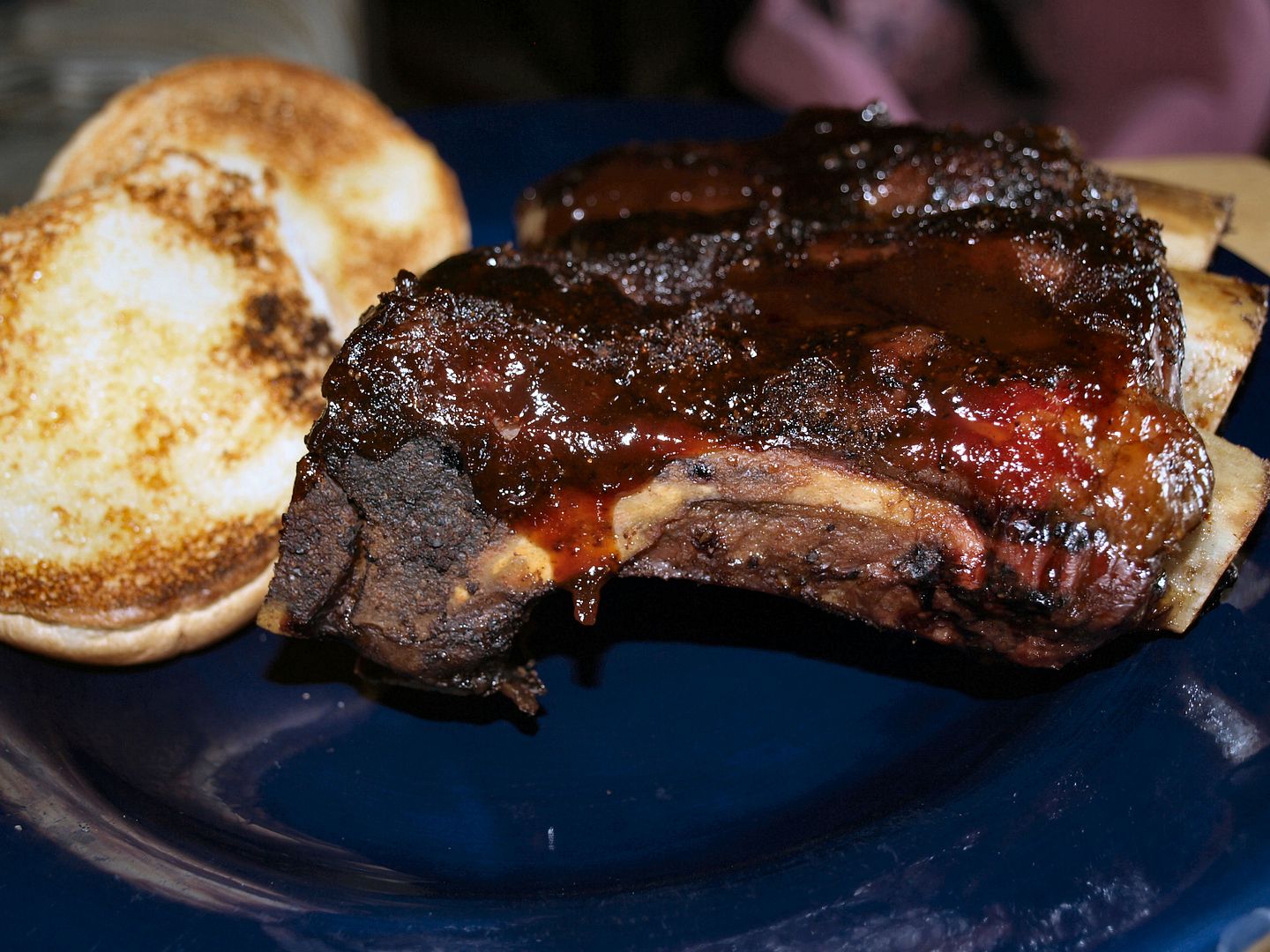 Will post as recipe latter
Comments and Edits welcome.