Moderator: Admin-RZ
Forum rules
This is a general discussion board please keep all posts polite! Absolutely no sexually explicit content allowed here! Thank you.
---
Papa_D's crustless quiche was a hit on the brunch menu, and I regret not knowing how to photograph the finished dish. However, Papa_D has his own photo on the recipe to tempt you further.
http://www.recipezazz.com/node/12845
We served ours with a selection of fresh fruit (with bowls of sour cream and turbinado sugar crystals on the side), a mixed bread platter (muffins, croissants, and plain toast), sauteed red potatoes, and a choice of bloody Mary(s) or Mimosa(s). Everyone loved the quiche -- full of flavor and tender as an omelet.
I was surprised that the mushrooms blended in so well, since I usually use fresh mushrooms, but they were excellent. Note that Papa_D takes for granted that we know to drain the mushrooms well, so add a note on the recipe if you make it. The only changes I made were to use 2% milk and to reduce the butter and the amount of bacon, but we still had plenty of flavor.
This would be a great supper dish too. Easy to prepare and serve with filling and flavorful results.
Many thanks, Papa_D, we will miss you.
---
---
This is so very sad, Papa_D was such a wonderful person and a great cook, he will be missed by everyone

I want to make Papa's
http://www.recipezazz.com/recipe/onion- ... oom-quiche
---
---
---
---
I have made Papa_D's
Shrimp & Scallops with pasta
A lovely recipe made as a tribute to Papa_D You will not be forgotten.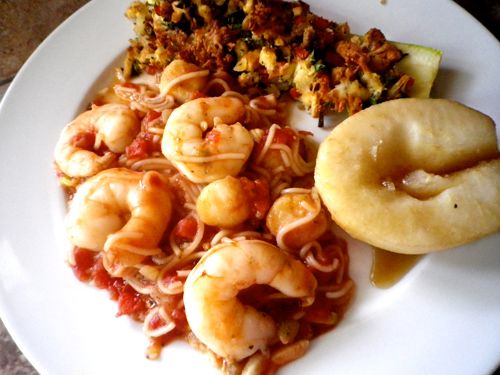 ---
Made this for Father's Day, wow was it rich and delicious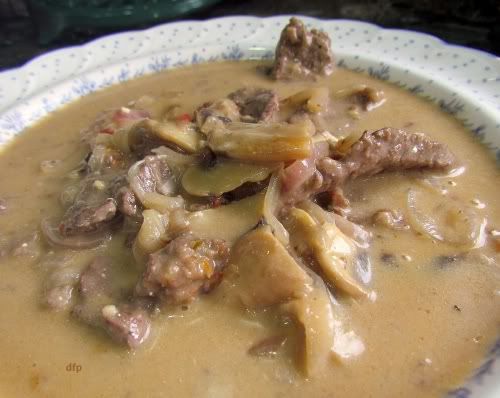 ---
---
---
Advertisement