Moderators: QueenBea, Bergy, Derf
Sunday dinner was leftovers from Saturday nights dinner - delish leftovers

Some leftover biscuits - leftover dilled new potatoes - leftover lemon rosemary butter chicken. warmed the biscuits, slathered on some butter, added red onion, celery, no fat mayo, and Hungarian paprika to the potatoes for a potato salad and cubed the chicken and made a wonderful low fat chicken salad by TristineM51, loved the curry, no apples in so they got left out. mmm mmm good

(

and a little more wine

)
http://www.recipezazz.com/recipe/low-fat-chicken-salad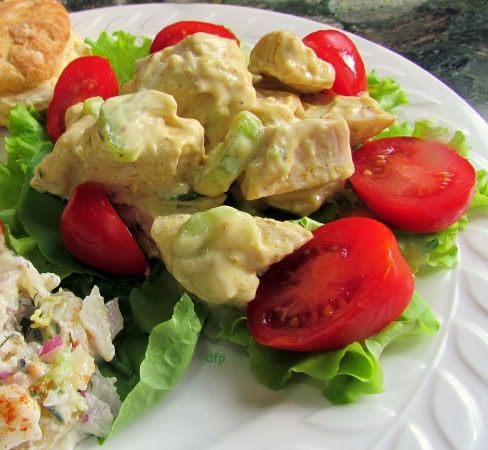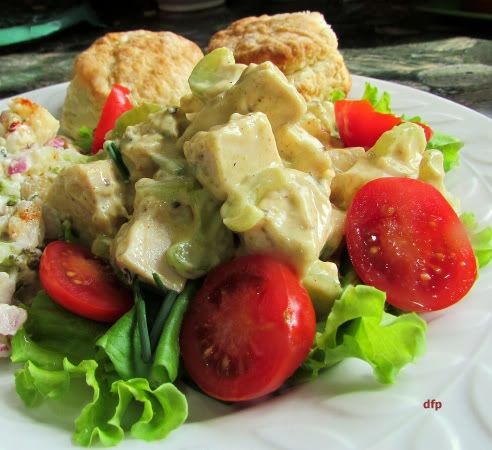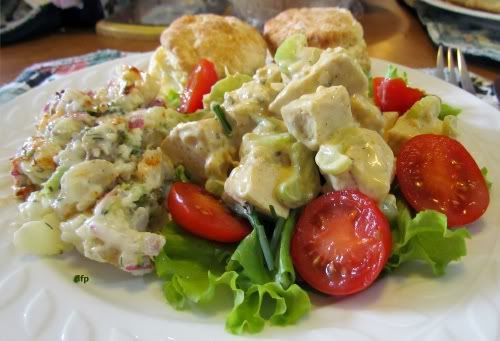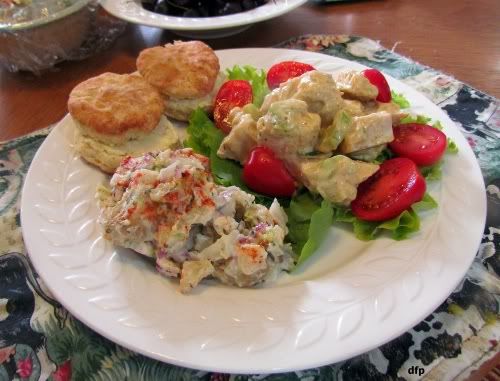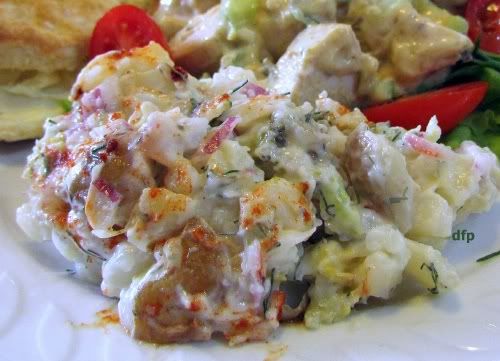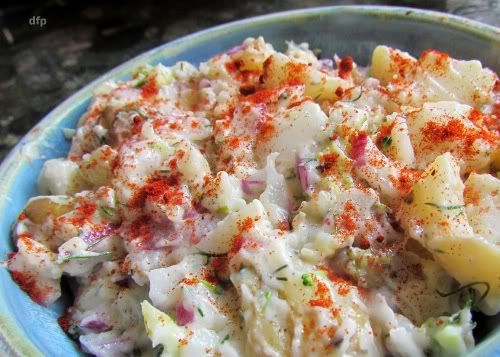 comments and editing always welcome
---
#3 and 4 are my favorites, however, they are all very nice. What a great leftover dinner!!
---
WOW !!!
None of my leftovers ever looked that good.
GREAT JOB !!!!
---
Those are some fantastic looking leftovers

---
Great looking photos, great looking leftovers. Love the red red tomatoes.
---
---
Advertisement