Moderators: Bergy, Derf "RIP" Forever in our Kitchen, QueenBea
When it's this hotI don't feellike cooking so bought potatosalad, easy lettuce, onion, radish, cuke & tomato salad. Artificial crab in Thousand Island dressing.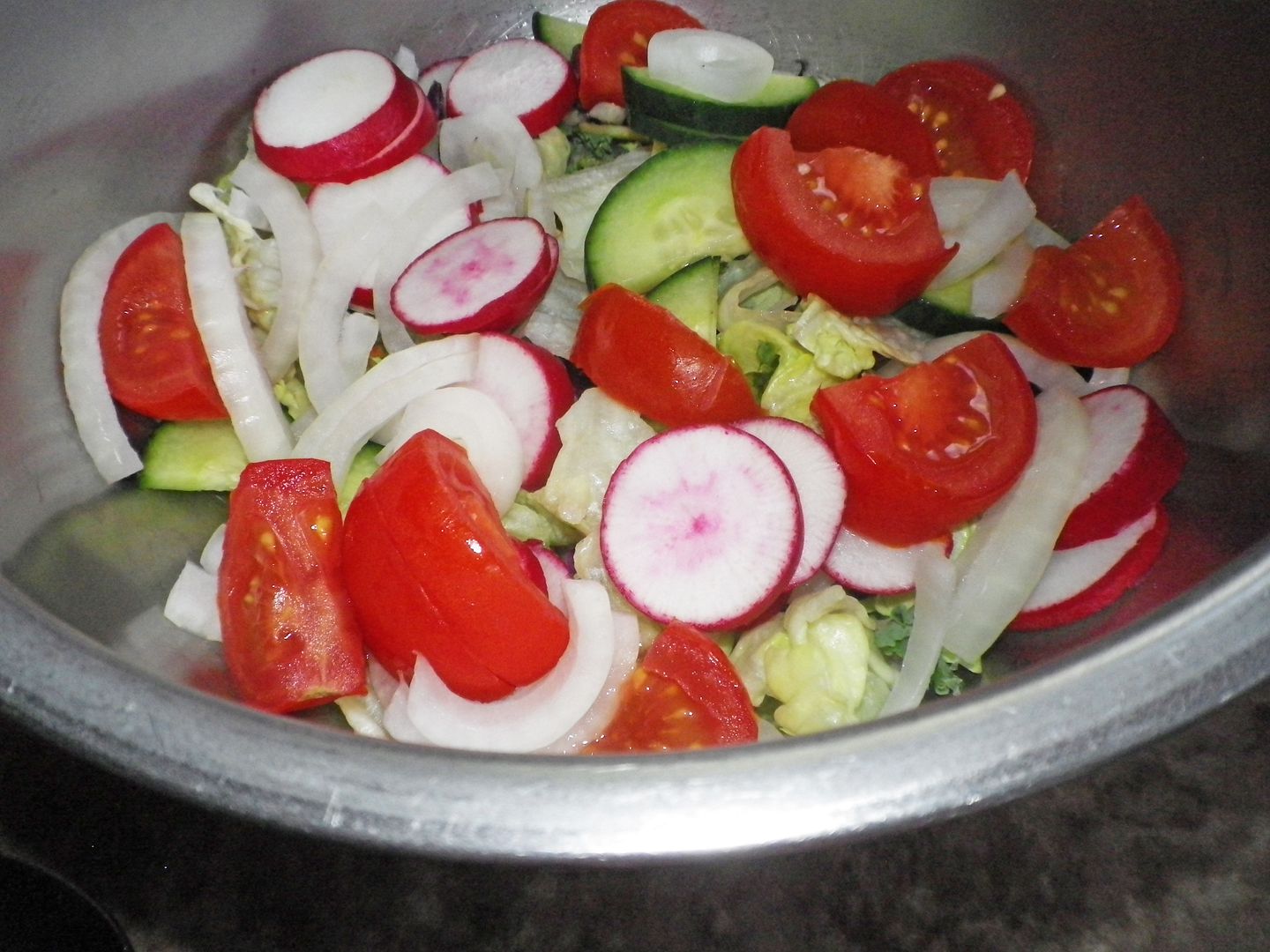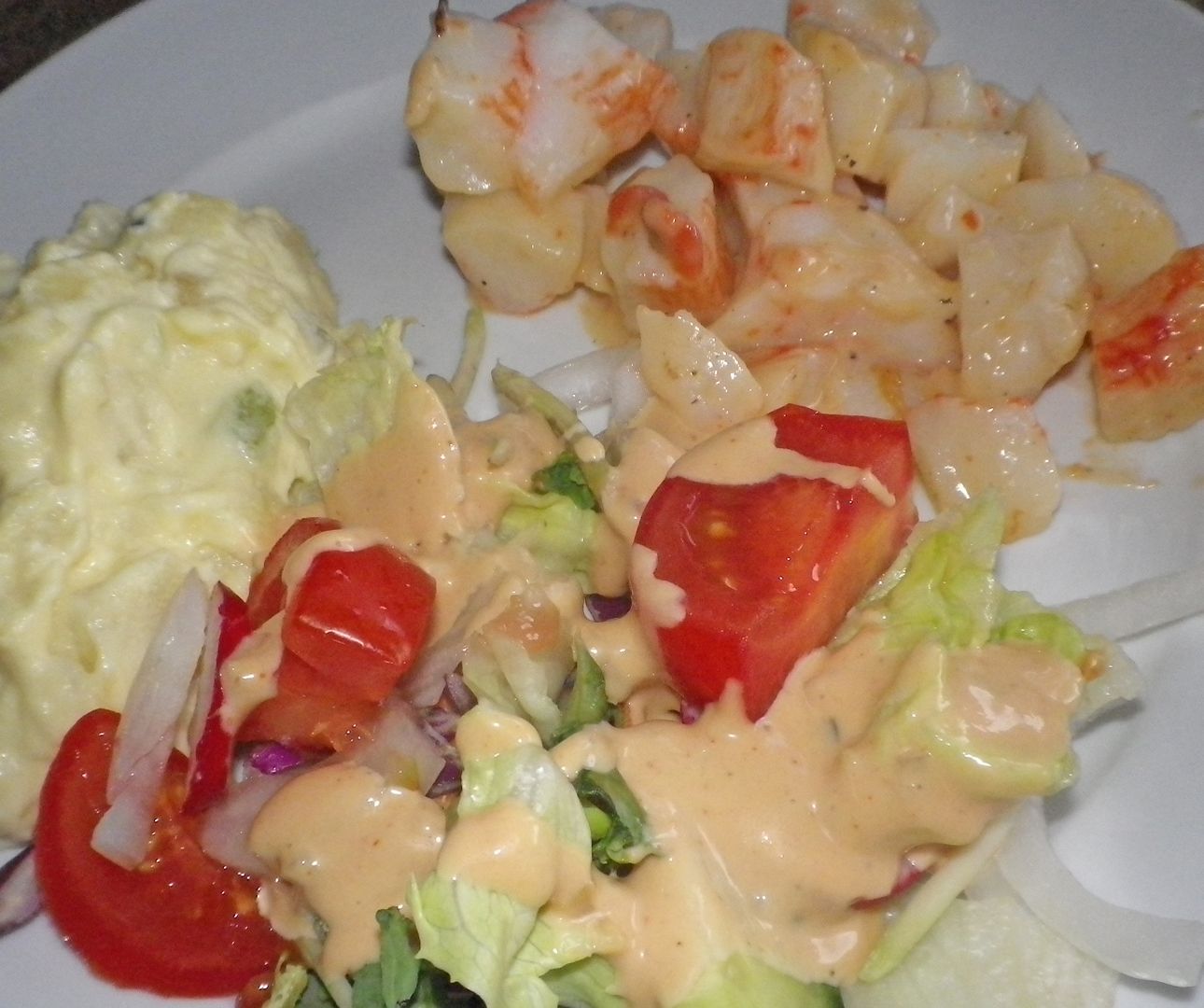 ---
Looks like you had a cool & refreshing dinner.

---
Yum! You have inspired me to go cut up my cucumber and tomato and make a quick salad. Looks awesome!
---
---
You can't beat salads in hot weather! That looks great
---
---
Lovely refreshing dinner

---
---
I wish I had peeked in here to see all your tasty summer meal photos (this one and some of the others you recently shared)before I went to the store today. It is so hot here and this looks like it would be perfect right now. It never occured to me to simply toss the crab in some dressing, but that sounds wonderful. Next tgrocery run I will have to grab some crab and duplicate this meal.
---
Thanks Heather - I love the sun but the heat is getting to be a bit much - especially with all th smoke. Today I am happy to say it is quite clear of smoke. I guess a friendly wind is being kind to us.
---
---