Moderators: Bergy, Derf "RIP" Forever in our Kitchen, QueenBea
Just loved this Cucumber Dill Salad by Luvcookn.
http://www.recipezazz.com/recipe/cucumber-dill-salad-16918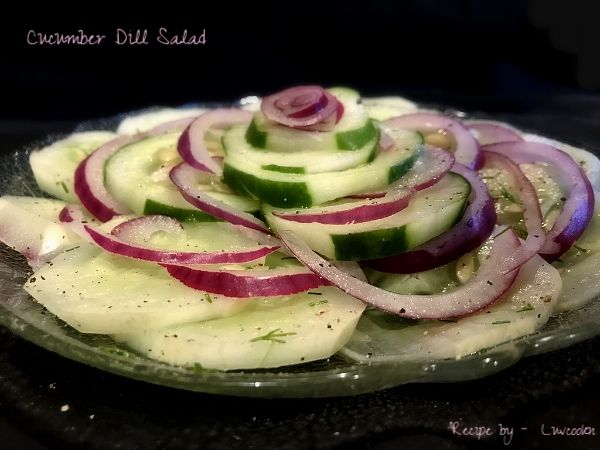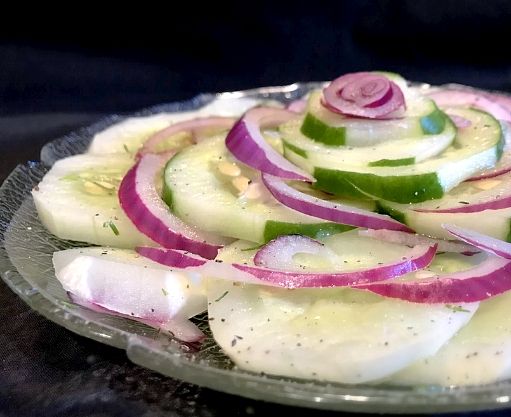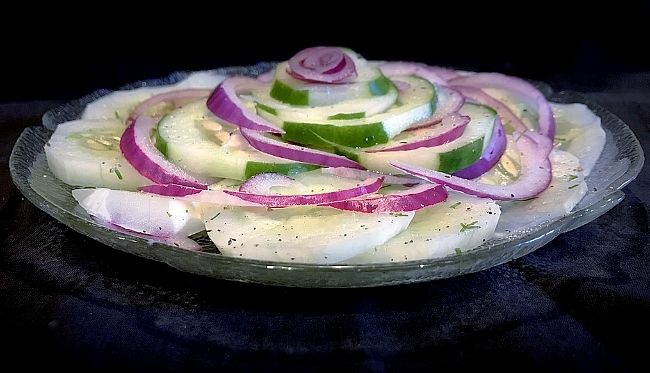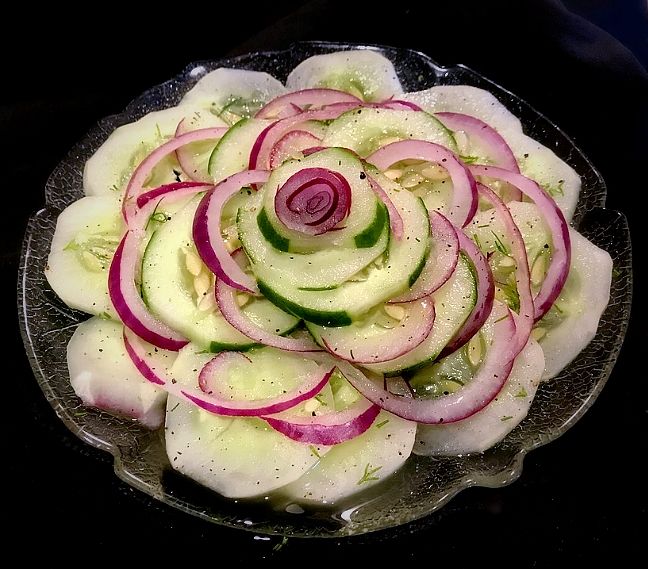 ---
That last photo especially is a real stunner. Lovely photos.
---
Wow! I love everyone of those photos

---
Tisme...every photo is beauteous! Which one are you putting on the recipe? Thank you so much!

---
So beautiful!!! You MUST do a cookbook.
---
Like all but the 1st one, to dark.
---
Just to pretty to eat! Great photos as always
---
They are all lovely but #2 & especially #4 are stunners
---
Yes just beautiful Tisme!
---
All are beautiful photos!! Very nicely plated, it looks like a pretty flower.
---
---