Moderators: Bergy, Derf "RIP" Forever in our Kitchen, QueenBea
This is such a delicious burger that I have made it several times. Messy to eat but but worth the mess! The seasoning in the Au Jus is just right. Buffalo meat is very lean and richer in the flavour thn beef. My photos do not do this burger justice.
QueenBea's
Buffalo Burger with Au Jus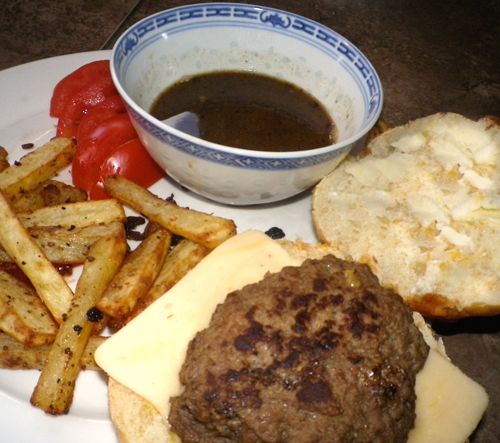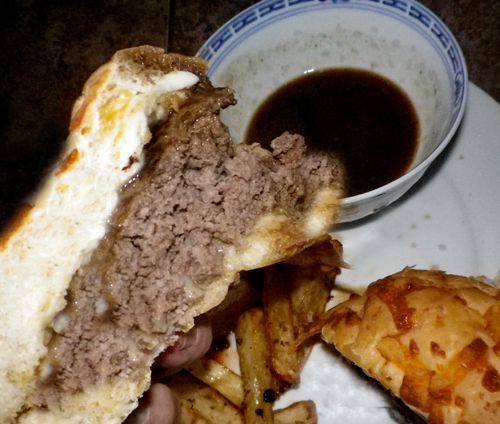 ---
---
A great looking burger as usual Bergy.


BTW: Is that an onion roll ?
---
---
Thank Memack, Shapes & Gerry

Shapes it was a cheese roll - I had it in the freezer. The perfect roll for this recipe, i think. would be a piece of baguette or a Portuguese roll
---
I love buffalo meat in any form. very nice Bergy!
---
I'm with Shadows, love Buffalo. Looks like a great Sat night burger!
---
Thanks Lee & KC. I am lucky because there are two buffalo ranchs near me so I can get it anytime I want but it is very expensive.
---
Lovely photos Bergy!!! I'm so glad you enjoy this recipe, it is a favorite here

---
Thanks Bea - I was not happy with the photos. I have made it before and loved it just as much this time as the last time..
---
---