Moderators: Bergy, Derf "RIP" Forever in our Kitchen, QueenBea
I started out with ImPat's recipe #14773 but then realized I had made quite a few changes but I still give her credit for guiding me. I cut the recipe in half used Italian meatballs from the freezer, subbed the diced tomtoes with Fire Roasted Tomatoes with Garlic and used whole wheat spaghett then added a few chili flakesi. See what I mean Pat? It was a delicious meal!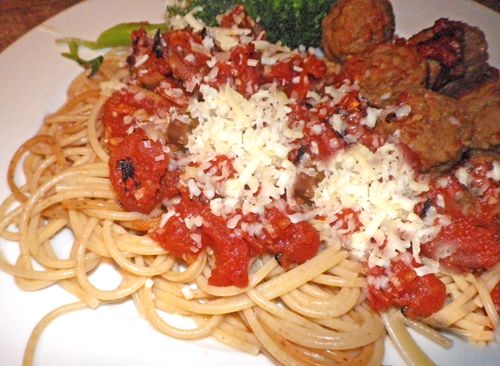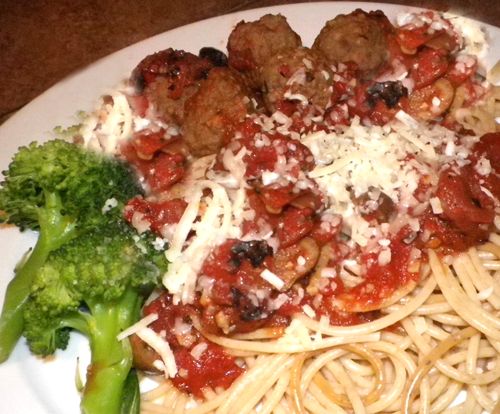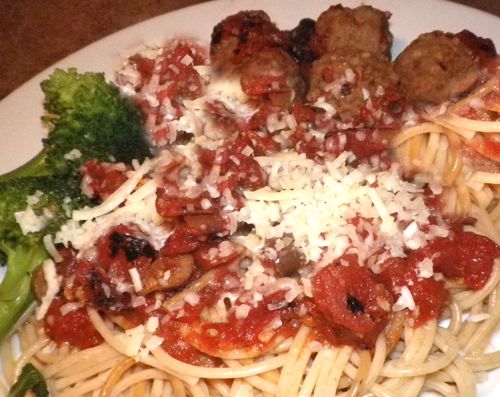 ---
I want some now! I love spaget and meatballs!

---
Mmmmmm, my kind of dinner, looks great!
---
Thanks BettyB & Bea It was a real treat
---
Now that is a plate of good looking balls!!! LOL.
Look delicious!!
---
Great photos Bergy it looks delicious!
---
I am a HUGE fan of pasta dishes Bergy

Wish I had that for supper tonight!
---
Thanks for your comments KC, Shanni & Wayne.

Wayne it is so good to see you here.
---
All the photos look good, but the
second one really grabbed my attention.

---
---
---