Moderators: Bergy, Derf "RIP" Forever in our Kitchen, QueenBea
The Cranberry-Apple Rrlish really sets this Turkey burger apart. We loved it. I used dried sage & parsley and omitted the arugula leaves. Tasty burger that will be made again
Thr fries are so good with the touch of balsamic & basil.
breezermom's
Turkey Burgers with Cranberry-Apple Relish
Bergy's
Balsamic Basil Sweetpotatoes (Actifry)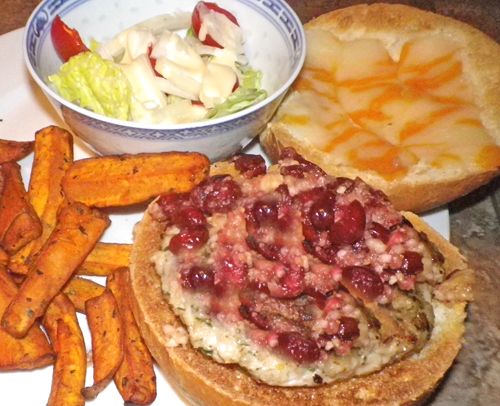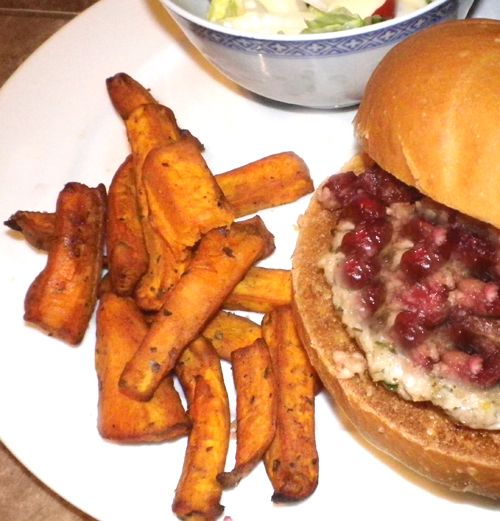 ---
Cranberry relish on a turkey burger sounds fantastic I love that idea, lovely photos Bergy!
---
Bergy,
As usual, another bunch of great burger photos.

---
What a great looking meal, yum.
---
Looks delicious Bergy.
By the way....... pass me those fries please.


---
Thanks Sandram, Shapes, Bea & Tisme.
Tisme the Fries are Mmmmm
---
---